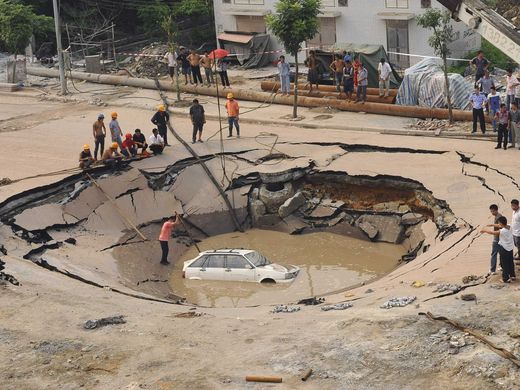 While the number of natural disasters affecting U.S. property owners was lower than expected in 2013, an unusually high amount of sinkhole activity captured media attention and raised awareness for risks related to this often-overlooked hazard.
Three separate sinkhole catastrophes occurred in Florida in 2013, which may be the sinkhole capital of the U.S., according to the latest Natural Hazard Risk Summary and Analysis by CoreLogic.
In one the disasters, a sinkhole formed underneath a man's home, causing his tragic death. In Clermont, Florida, a
100-foot sinkhole heavily damaged a tourist villa
. There are 23,000 identified sinkholes in the U.S. identified by CoreLogic, underscoring the substantial risk from sinkholes for the country and Florida in particular.
Overall, the report shows record low numbers of natural hazard events in 2013.
"Many predicted that 2013 would be a record year of catastrophic destruction, but the number of natural disasters that typically cause widespread destruction, mainly hurricanes, wildfires and tornadoes, were far less than anticipated in comparison to last year's record-setting hazard seasons," Dr. Thomas Jeffery, senior principal scientist for CoreLogic, said in the report.
There were only 13 named storms in 2013, with just two reaching hurricane status. None of the storms had a direct impact on the U.S., minimizing the amount of damage to land and property.
Flooding was moderate compared to recent years in the U.S., mostly due to the low number of Atlantic storms, the report said. National flood losses in 2013 are forecast to total $2 billion. A storm in Boulder, Colorado was the most significant flooding event of the year, causing the destruction of more than 19,000 homes.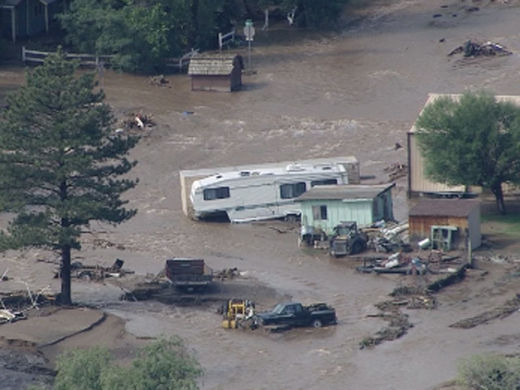 The U.S. witnessed 229 fewer tornadoes than any year in the past decade as of October 25th, CoreLogic reports. However, numerous tornadoes affected Oklahoma and 12 states in the Midwest, causing catastrophic damage in 2013. In May, an EF5 tornado swept a 17-mile path through Moore, Oklahoma, causing an estimated $2 billion in damage. El Reno, Oklahoma suffered from the widest tornado ever recorded, 2.6 miles at its widest, causing eight fatalities and $40 million in damages.
Total acreage burned and the number of wildfires in 2013 were both lower than last year and the 10-year average. However, several individual fires caused great destruction in Western states. The Rim Fire burned on the outskirts of several densely populated communities, about 100 miles east of San Francisco. It was the third largest fire in California history, destroying 11 homes and more than 257,000 acres, including much of the Stanislaus National Forest and Yosemite National Park.
Looking ahead to 2014, the CoreLogic report points out risks for natural disasters, including the potential for increased wildfire risk from persisting drought conditions in California, Nevada, Arizona, New Mexico, Texas, Utah and Colorado.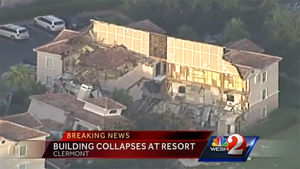 "Though there have been fewer billion-dollar catastrophes over the course of 2013, history has demonstrated time and time again that a temporary reprieve from natural disasters cannot and should not be expected to continue into the future," Mr. Jeffery said. "Going into 2014, it's important to remember that hazard-driven property damage and loss can and does occur each year, and with the cyclical nature of some of these events, this year should be considered fair warning that next year will likely see a return to the higher average numbers of damaging natural disasters."

Francys Vallecillo brings extensive experience in both journalism and property management to World Property Channel. After graduating with a journalism degree from the University of Florida, she worked as a general assignment reporter in radio and television.