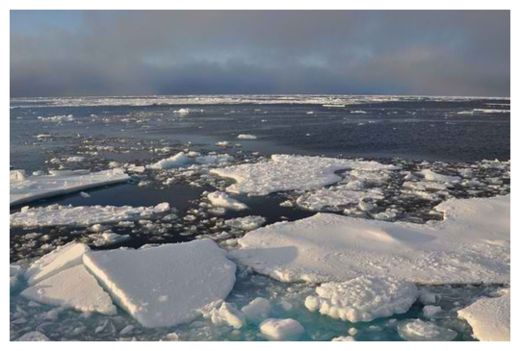 A new study found that the Arctic Ocean is under threat of methane. This gas is found to be up to 30 times more potent than carbon dioxide which scientists discovered to be leaking faster than previously anticipated.
Researchers Natalia Shakhova and Igor Semiletov at the University of Alaska Fairbanks International Arctic Research Center have been monitoring the Arctic's greenhouse emissions for more than 10 years. They found that the Arctic Ocean has been releasing methane more than twice as what was previously thought.
The Arctic region is one the numerous natural sources of the greenhouse gas methane. The process is a long-term natural process but it is being accelerated by global warming. Current methane release has previously estimated at 0.5 megatonne per year. Most of the methane is deposited on the Arctic's permafrost - a thick subsurface layer of soil that remains on a freezing point all year round.
The researchers focused on examining the permafrost on the continental shelf located in the northern coast of eastern Russia known as the "East Siberian Arctic Shelf." The region was known to be a dry land before it flooded and became part of the Arctic Ocean some 15,000 years ago. The dry land became permafrost and researchers fear that it will melt away because of global warming. When permafrost melts, it releases a significant amount of methane.
Researchers estimated that the East Siberian Arctic Shelf contains 17 million tons of methane.
To make a projection of when the Siberian permafrost will melt, they took samples of its upper and lower layer and measured its temperatures. They found that they are around 30 to 32 degrees. Using it as basis, Shakhova concluded that instead of the earlier projection that it will melt 5,000 to 7,000 years from now, it will melt earlier than that at an alarming rate.
"What we're observing right now is much faster than what we anticipated and much faster than what was modeled," Shakhova told the
San Francisco Chronicle.
The study was published in the online journal
Nature Geoscience
.