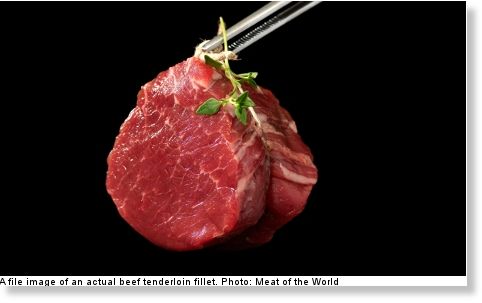 Swedes who want to lose weight fast have been told to cut out the carbohydrates according to a new report by the Swedish Council on Health Technology Assessment (Statens beredning för medicinsk utvärdering, SBU).
The report by the SBU recommends that eliminating carb-rich food such as bread and potatoes will speed up weight loss quicker than a conventional low-fat diet. However, in the long-term there is little difference between how effective various diet plans are says the report.
"What was surprising about the research in our report is that we did not find any health risks associated with reducing your carbohydrate intake. Also, we were unable to establish just what types of fats you should eat," Jonas Lindblom, project director with SBU told The Local.
Lindblom added that if Swedes are concerned about their weight then they should "cut out the soda" and said the impression that the country is getting fatter may not be accurate.
"There is some evidence that the epidemic is evening out. In Sweden it is estimated that 14 per cent of the population are obese compared with one third in the USA."
The SBU report provided advice for a healthy diet for adults and children plus how to maintain a reduced weight. He said that quick-fix diets are generally not a long-term solution to maintaining your waistline.
"You shouldn't have too high expectations on a diet. In the long-run it doesn't really matter so much as inevitably the person's adherence to it changes and they can resume old habits.
"If you are worried about your weight then eliminating carbohydrates for a short period can help. The problem is that bread and pasta are very delicious," said Lindblom.
He added: "People need to pick the diet that suits them best and try and maintain a healthy lifestyle."
The new report did not study the popular 5:2 diet, which is generating a lot of media interest in Sweden, said Lindblom.
"The 5:2 diet is a way of leveling your energy intake over the long-term. As yet there have not been any studies on people using this system as it is a bit on the outside," he said.
The SBU is an independent national authority tasked by the government with assessing health care interventions and providing advice on which sort of treatments are most effective.
The authority's findings are also meant to impartial and scientifically reliable and serve as a basis for decision-making by policymakers, healthcare providers, and patients.