Washoe county police say first reports of the violence at Sparks middle school came in just after 7am, and the suspect is 'down'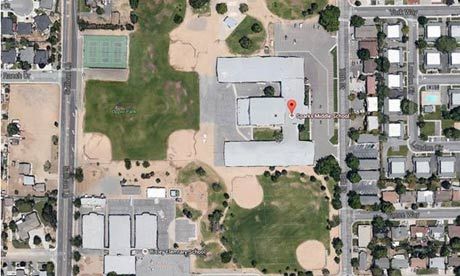 Two people died and two boys were critically injured in a shooting at a middle school in Nevada on Monday.
Police did not immediately offer details of who died in the incident, in Sparks, east of Reno.
They said Sparks middle school was "all clear" and the suspect was "down," but gave no further information.
Washoe county police said they received the first report of the incident, at 7.16am local time on Monday.
Angela Rambo, a spokeswoman for Renown regional medical center, said it was treating two boys, who were in a critical condition.
Washoe county school district spokesman Charles Rahn said the middle school and the adjacent Agnes Risley elementary school were evacuated to Sparks high school. Rahn said the middle and elementary schools would be closed for the rest of the day.
Source: Associated Press