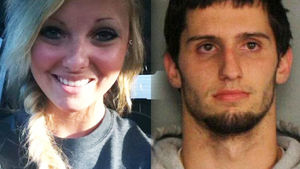 Eight things you need to know to get up to speed in the Maryville sexual assault case, based on interviews, law enforcement records and other documents gathered by
The Star
in the last seven months:
1. About 1 a.m. on Jan. 8, 2012, two teenage girls sneak out of a slumber party and are picked up and driven to the home of a 17-year-old Maryville High School senior named Matt Barnett. Daisy Coleman, 14 at the time, alleges she blacked out after being given multiple drinks and was sexually assaulted by Barnett. Her 13-year-old friend says she was forced to have sex with a 15-year-old boy. Another 17-year-old, Jordan Zech, allegedly takes phone video of the encounter between Barnett and Daisy. Afterward, Daisy is carried out of the house, crying, driven back to her home and left outside in freezing temperatures, where she is discovered by her mother the next morning.
2. Barnett soon is charged with sexual assault, a felony, and endangering the welfare of a child, a misdemeanor. Zech is charged with sexual exploitation of a minor, a felony. Barnett, grandson of a former state representative, tells the sheriff's office that he'd been aware that Daisy had been drinking before having sex with her but says she was only "buzzed," not yet drunk, when the encounter took place. Zech admits to shooting a portion of the encounter between Barnett and Daisy. The 15-year-old admits to having sex with the 13-year-old girl even though she had said "no" multiple times. His case is handled in juvenile court. Nodaway County Sheriff Darren White, whose office investigated the case, later says he "absolutely" believed prosecutions would follow, adding, "I would defy the Kansas City, Mo., Police Department to do what we did and get it wrapped up as nicely as we did in that amount of time."
3. On March 13, 2012, just two months after the incident, Nodaway County prosecutor Robert L. Rice drops the two most serious charges facing the boys. Melinda Coleman, Daisy's mother, says Rice never informed her of his decision beforehand and in the days after declined to return her calls and those of her lawyer. Rumors of political influence on Rice's decision are fanned by an online petition.
4. Facing a current of harassment from some in the community, the Colemans leave Maryville in the summer of 2012, moving 40 miles east to Albany, Mo. Before they leave, Daisy and Melinda Coleman sit down for a deposition with Rice and Barnett's lawyer involving the sole remaining charge, Barnett's misdemeanor count of child endangerment. That charge, too, is soon dropped.
5. A
Kansas City Star
story last Sunday outlines details of the case. In it, the sheriff reiterates that he believes a crime did, in fact, occur that night. Rice, the prosecutor, says that a lack of evidence and information brought to his attention about what happened before, during and after the incident led to his dismissals. Melinda Coleman and the mother of the 13-year-old girl say Daisy's case never got a fair look.
6. After
The Star's
story, online reaction to the Maryville case captures international attention, piquing the interest of everyone from Al Jazeera America to Internet "hacktivist" group Anonymous, the latter of which urges the town of Maryville to take another look at the case. Daisy and Melinda Coleman also conduct an interview with CNN, saying they would be willing to testify if the case was reopened.
7. On Wednesday, Rice announces he has asked a judge to appoint a special prosecutor to re-examine the 2012 case. He reiterates that he took the cases as far as he possibly could before the victims and their families stopped cooperating, and he denies that any kind of political influence was involved in his decision to dismiss.
8. A day later, Melinda Coleman releases five short audio recordings, which she says she recorded during a conversation with Rice near the end of May 2012. The recordings appear to support her contention that she was never deposed before the felony charges were dropped. In one clip, Coleman tells Rice "we were always willing to testify" and the two make plans to schedule that July deposition on the misdemeanor charge.