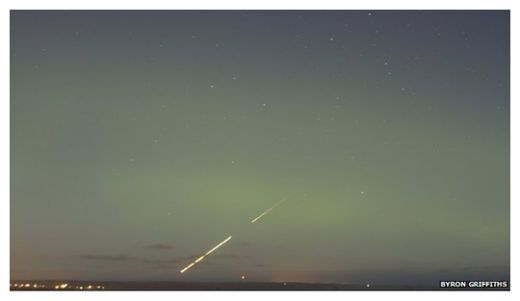 A display of the Northern Lights over the Highlands and Islands of Scotland has been lit up by a fireball meteor.
Images of the aurora borealis were captured in clear skies on Monday night, including along the west coast and in the Western Isles.
The Northern Lights are generated when particle streams from the sun collide with atoms high up in the atmosphere.
Byron Griffiths, who lives on the Isle of Lewis, took one shot of the fireball as it fell through the sky.