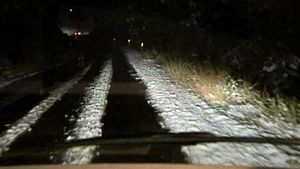 The first day of fall looked more like the first day of winter in parts of California!
The area around the Sierra Nevada Mountains hit with snow and heavy rains.
The wet weather even causing slick road conditions and caught residents by surprise - who said they were just in t-shirts a few days ago!