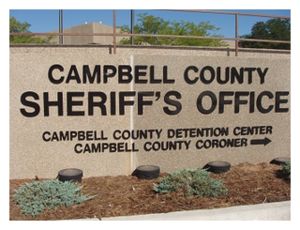 If you heard a loud thunder-like noise a little after 9:00 p.m. Monday, you are not the only one. Campbell County Under Sheriff Scott Matheny said his office fielded some calls inquiring about the sound.
"Campbell County Sheriff's Department received several reports from residents in southern Campbell County of a loud noise that was somewhat like thunder but only longer in duration.
Some reported seeing a bright flash along with that We checked with the National Weather Service, we thought it might be a possible meteorite or even an earthquake, but they wouldn't release any information until they were done investigating."
Gillette residents in the Westover Subdivision and Lakeland Hills area also heard the yet unidentified sound.