Chocoholics may have to dig deeper to pay for their favorite treat this festive season as sweet makers face sky-high prices for cocoa butter, the special ingredient that gives chocolate its melt-in-the-mouth texture.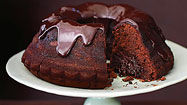 Increased demand from Asia's expanding middle class and a turnaround in sales in big consuming countries have seen butter prices nearly double to more than $7,000 a tonne (1.1023 ton) from $4,000 a tonne six months go.
With supplies tightening and demand showing no sign of slowing ahead of the Christmas and New Year period, some chocolate makers may have little choice but to pass on the increased costs to consumers.
In the secretive industry, which has only a handful of big players, chocolatiers tightly guard the recipes that distinguish their products, and are equally cautious on prices.
Major sweet makers contacted by Reuters declined to comment on whether the butter price hike would lead them to raise the retail price for their chocolate bars, although
Nestle
said any increase in price is always the last resort.
But some smaller chocolate makers have already pushed up prices.
"We have increased our chocolate prices by 30 to 40 percent since January and most of our customers are not happy about it," said Richard Lee, chief executive officer of Aalst Chocolate, a Singapore-based chocolatier that sells chocolate to bakeries, ice cream makers and food manufacturers
"With the festive season just around the corner, the price of (cocoa butter) will rise even further and surely hit the bottom line of chocolate makers," he said.
APPETITE GROWING
Chocolate lovers are set to munch through about 7.4 million tonnes of the confectionary in 2013, up nearly 2 percent on a year earlier and worth about $110 billion, according to global market researcher Euromonitor International.
That's up from about 6.9 million tonnes in 2009, when consumption dipped due to the global financial crisis, with demand being driven by growing affluence in emerging nations.
"In the regions like Asia-Pacific or Latin America, we are seeing more middle class consumers buying chocolates compared with five or six years ago because they have the money to do it," said Francisco Redruello, senior food analyst at Euromonitor International.
"That is what's driven the growth of chocolates."
At the same time, sales normally surge in Europe and North America around Christmas, Valentine's Day and Easter, putting pressure on confectionary companies to stock up.
"Trying to find uncommitted, accessible large volumes of butter that's available from now through December, it's problematic," said Jeff Rasinski, corporate director of procurement for Blommer Chocolate Co, the biggest grinder in North America.
Companies that have not already booked butter for the next few months will be the most vulnerable to price increases, said Rasinski.
TIGHT SUPPLIES
Cocoa beans are ground to produce roughly equal parts of cocoa butter and cocoa powder, which is also used in chocolate bars, as well as for lower quality uses in biscuits, ice cream and drinks.
Strong demand for butter for premium products and an over-expansion by grinders created left-over mountains of powder, forcing grinders to cut capacity last year and leading to a sharp drop in butter supply.