A snake is blamed for a one-hour power failure affecting 2,163 consumers in the Kinarut area, about 30km from here.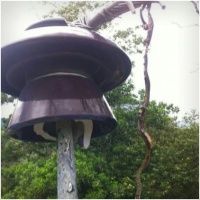 The snake had apparently caused an electrical trip in the 33KV power supply line from Papar to Kinarut after it was believed to have crawled between the wires at about 9.25am on Sunday.
Sabah Electricity Sdn Bhd senior general manager Ahmad Fuad Kasim said a team found the dead snake hanging between the power lines.
They removed the carcass and restored power by 10.30am.
Among the areas affected were Kinarut town, Kampung Gusi, Taman Sungai Wang, Taman Rose Garden and Taman Kinarut Selatan.