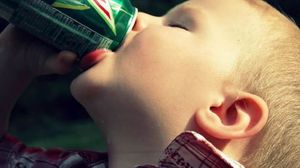 New research has indicated that soft drink consumption is associated with
aggression, attention problems, and behavioral abnormalities
in young children.
The study was conducted by a team of researchers from Columbia University's Mailman School of Public Health, University of Vermont, and Harvard School of Public Health.
The team assessed nearly 3000 children at about 5 years old and monitored their soft drink consumption as well as behavioral manifestations.
The children were selected from the Fragile Families and Child Wellbeing Study, a prospective birth cohort that follows mother-child pairs from 20 large cities in the United States.
The children's soft drink consumption and behaviour were regularly reported by their mothers through some checklists.
The report unveiled that children who drank 4 or more soft drinks (particularly more sugar-sweetened sodas) per day were more than twice as likely to damage others' belongings, get into fights, and physically attack people
.
They also had increased attention problems and withdrawal behavior compared with those who did not consume soft drinks.
"We found that the child's aggressive behavior score increased with every increase in soft drinks servings per day," said Shakira Suglia, ScD, from Columbia University.
Meanwhile,
the findings mirror similar trends among adolescents
according to a study published in 2011.
The study found that teens who drank more than five cans of soft drinks every week were significantly more likely to have carried a weapon and acted violently toward peers and family members.
Though he researchers did not identify the exact contribution of soft drinks to behavioral problems, they say "limiting or eliminating a child's soft drink consumption may combat behavioral problems."