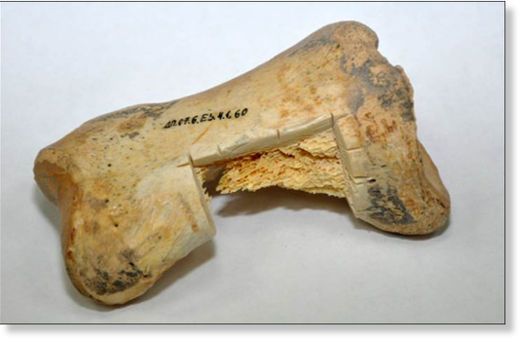 The Denisova Cave in the Altai region has given up another riveting secret to modern science, this time equine, say researchers from Novosibirsk.
The mitochondrial genome of a 50,000-year-old horse has been deciphered in the prehistoric bolt-hole where scientists previously discovered the remains of a now-extinct subspecies of humans who coexisted with the Neanderthals.
Experts at the Novosibirsk-based Institute of Molecular and Cell Biology, part of the Siberian Branch of the Russian Academy of Scientists, are uncertain so far whether the horses were hunted for game or represent 'an early attempt at equine domestication'.
If further research establishes it to be the latter, it would pre-date the earliest known domestication of horses, in Kazakhstan, by more than 44,000 years.
The cave is one of the world's most precious sites for research on early man - see our previous stories
here
. It was famously the site of the discovery of Woman X, whose remains showed her to belong to a subspecies that branched out from Neanderthals around 640,000 years ago.
Body fragments of her and several other members of the now-extinct human population - which interbred with Homo Sapiens - were dated to 40,000 BC.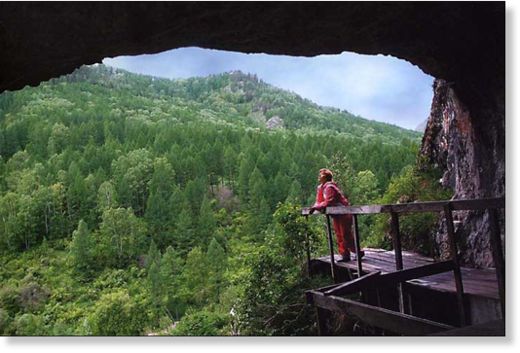 The Denisova horse's genome is seen as having a 30-percent match for certain populations of modern horses.
This means it can be classed as an ancestor of modern horses.
Experts aim to discover the horses's coat colour as well as how it related to early man.
Researcher Anna Druzhkova said: 'These results tell us that ancestors of some of today's horses lived in Altai and never disappeared without a trace'.