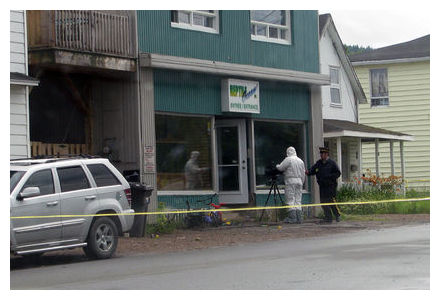 Campbellton -- Two young boys who were at a sleepover in an apartment above an exotic pet store in Campbellton, N.B., were killed by a large African python that got loose early Monday.
The python escaped from the Reptile Ocean exotic pet store and killed the children, reportedly five and seven years old, who were found at 6:30 a.m.
According to deputy mayor Ian Comeau, the snake escaped and slithered through the ventilation system to the residence above where the children had spent the night.
Well before the tragedy, an online petition was asking for Reptile Ocean to be shut down.
On
thepetitionsite.com
, the page's administrator wrote: "The way his animals are treated is not right, and I will fight against them till something is done. Sick animals should not be around healthy ones. They should not even be up for adoption. I am disgusted by that place and will no longer step a feet (sic) in there ever again."
On its
Facebook page
, Reptile Ocean describes itself as an "Exotic pet store open to the public for purchase and viewing! Wonderful animals. fun for everyone."
Responding to a post by Reptile Ocean on Saturday that read "sharing is caring," one visitor to the page commented: "You know what ISNT caring...have your snakes escape and then kill some children."
QMI Agency could not reach Reptile Ocean, local police or the mayor of Campbellton.
Source: QMI Agency