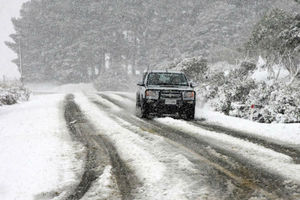 "This is a significant event which is expected to persist through until Friday morning," MetService said in a severe weather warning at 9.42am.
South Island residents are getting ready for it.
Freezing conditions were expected in much of both islands, bringing snow, rain and gale force winds to many areas.
Heavy snow was expected about Canterbury and southern parts of Marlborough above 300m. Snow was also expected to low levels about Southland and southern Fiordland. Snow was expected about Banks Peninsula.
"A very strong and cold southerly flow spreads over the South Island tonight, with snow expected to lower to near sea level about southern and eastern areas," MetService said.
Accumulations of snow were likely to exceed 50cm above 300m, and 100cm above 500m. Smaller amounts of snow were expected below 300m.
"People should be aware that snowfalls are likely to cause widespread disruption to traffic, especially about alpine passes and higher level roads."
Below 300m, 60-90mm of rain was expected during the period, including for Christchurch City, with 10 to 20cm of snow likely above 200m.
"Severe wind chill will stress livestock," MetService said.
The warning has prompted Canterbury Civil Defence to urge residents to check their emergency supplies are fully stocked.
"Everyone should have the necessities in place to be able to be self-sufficient for three days or more in the event of road closures and power cuts," Regional Civil Defence group controller Neville Reilly said.
"This includes having stocks of food, water, warm clothing, fuel, alternative lighting and other emergency supplies on hand.
Thanks to Argiris Diamantis and Herman for
these
links