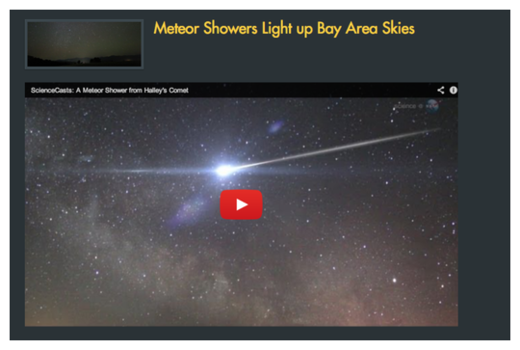 A dramatic meteor reportedly lit up the skies over the East Bay Saturday night, streaking over Alamo and crossing over the Las Trampas Regional Wilderness toward Moraga, according to one witness.
"It looked like a missile," said a Walnut Creek Patch reader, who said it covered miles in a second in a fast, straight line, with a contrail. "We all jumped up."
Meteors of course are a common occurrence, but sometimes they can create quite the buzz, as did the Orionid earlier this year.
Read about how that impacted the Bay Area here.
To report meteor sitings or find out news about sitings, here's a cool blog tracking such things:
Lunar Meteorite Hunters.