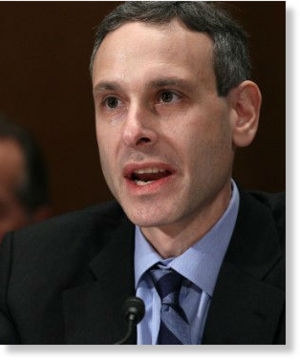 For some, this comes as little surprise. The stated aim of Public Campaign is to target political groups like the conservative non-profits at issue in the IRS scandal. The Campaign says it "is laying the foundation for reform by working with a broad range of organizations, including local community groups, around the country that are fighting for change and national organizations whose members are not fairly represented under the current campaign finance system."
In light of the reported undue harassment of conservative and Tea Party groups, who were asked inappropriate questions when they applied for tax exemption status, a statement made from CEO of Public Campaign Nick Nyhart carries weight. "There are legitimate questions to be asked about political groups that are hiding behind a 501(c)4 status. It's unfortunate a few bad apples at the IRS will make it harder for those questions to be asked without claims of bias."
Public Campaign is largely funded by labor unions like AFL-CIO, AFSCME, SEIU, and Move On. The group also receives funding from the liberal Ford Foundation, the Common Cause Education Fund, and Barbra Streisand's The Streisand Foundation, among other foundations and private donors.
The IRS is under investigation for improperly scrutinizing the tax-exempt nonprofit status of conservative groups between 2010 and 2012. Agents reportedly demanded conservative training materials, personal information on conservative college interns and even the content of religious groups' prayers.
Shulman, who did not deny in congressional testimony that he visited the White House more than 100 times, met Anderson at the John F. Kennedy School of Government, which they both attended. The couple owns a house in Washington, DC's Embassy Row neighborhood which they bought for $1.3 million in 2003 and is now estimated to be worth $1.8 million.
Public Campaign's ninth-floor 1133 19th Street NW office in Washington, D.C. is located on the same floor as the liberal groups Common Cause and Center for Progressive Leadership.
Calls to Shulman's residence and Anderson's extension at Public Campaign have not yet been returned.