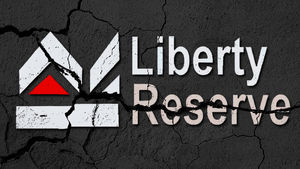 Federal prosecutors in New York shut down Costa Rica-based digital currency firm and claim it was the 'financial hub of the cyber-crime world'
Read the indictment here
Federal prosecutors in New York have accused a Costa Rica-based company and its founder of running a $6bn money-laundering scheme that became a "bank of choice for the criminal underworld".
Digital currency company Liberty Reserve was involved in one of the biggest money-laundering operations ever uncovered,
according to an indictment
on Tuesday by Preet Bharara, the US attorney for the southern district of New York.
Liberty was the "financial hub of the cyber-crime world", according to the indictment. It facilitated "a broad range of online criminal activity, including credit card fraud, identity theft, investment fraud, computer hacking, child pornography, and narcotics trafficking".
The indictment follows law enforcement actions in 17 countries. Five men, including founder Arthur Budovsky, have been arrested and charged with money-laundering and with operating an unlicensed money transmitting business. Two other people are mentioned in the indictment and are believed to be at large.
Liberty Reserve was incorporated in Costa Rica in 2006 and was one of the world's most widely used digital currencies. The service allowed account holders to send a receive payments from anywhere in the world. Liberty described itself as the internet's "largest payment processor and money transfer system", serving "millions" around the world.
According to the indictment Liberty Reserve processed more than 12m financial transactions annually with a value of more than $1.4bn. The US authorities claim "virtually all" of the activity related to suspected criminal activity. From 2006 to May 2013 Liberty "laundered more than $6bn in criminal proceeds," the indictment states.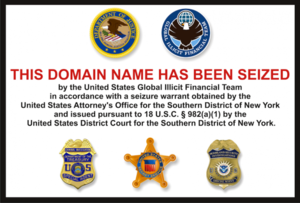 A spokesman for Liberty Reserve could not immediately be reached for comment.
Account holders were not required to prove their identity. They converted local currency into Liberty Reserve dollars using third-party "exchangers" who charged a fee then forward the money to Liberty Reserve, according to the indictment. Deposits were similarly done through exchangers in order to add another layer of anonymity.
Prosecutors have seized 45 bank accounts and five domain names allegedly used for the operation, including the domain name of Liberty Reserve.
Budovsky, also known as Arthur Belanchuk, and Eric Paltz, a naturalized Costa Rican citizen, was detained Friday in Spain. Budovsky was sentenced to five years' probation in 2007 after pleading guilty in a New York court to running E-Gold, another digital money transmitting business, prosecutors said.
After his conviction Budovsky gave up his US citizenship, citing concerns to immigration officials that software he was developing "might open him up to liability in the US", prosecutors said. He then moved to Costa Rica, where he set up Liberty Reserve.
The company ran into trouble with Costa Rican authorities in 2011 over its money-laundering controls. Budovsky "went underground," the indictment says, and continued to operate in Costa Rica using a "stripped-down staff working out of an office space held in the name of shell companies".
Brian Krebs, cybercrime expert and
author of the Krebs on Security blog
, said the indictment was a significant move by the US authorities. "The Justice Department has been very frustrated with these guys for some time," he said. He said the timing was particularly interesting given the US authorities growing interest in digital currencies like WebMoney and Bitcoin.
Krebs said the chat boards used by many of Liberty's customers had been very active over the weekend with users worried about the fate of their accounts.
"The cybercrime community is quite angry about what's going on. Many folk are very concerned and have a lot to lose. They are saying the imperialist US government is once again showing its true colors," he said.
Liberty's closure brought criticism from some who claimed their legitimate businesses were being ruined. Epay-cards.com used Liberty to allow consumers outside the US to create accounts to buy goods from stores as if they owned a US-issued Visa or Mastercard credit card.
Epay-cards co-founder Mitchell Rossetti said there was about $28,000 now frozen in his company's Liberty account, and had spent the day fielding calls and emails from worried customers. "We have one type of account used to pay electricity bills," he said. "Some of our customers in places like Senegal and Malaysia don't have access to other types of payment. This is a huge setback."
Rossetti said he could not guarantee that all his customers' transactions were legitimate, but he added the average size of a epay-card transaction was $63.
"That's not money laundering," he said. "My question is: if this had happened at Wells Fargo and not Liberty Reserve, would they have wound it up like this?"
he said.