A massive fireball was spotted blazing across the Irish sky on Wednesday night by thousands of people across the country. We have received reports from people from all over Ireland who saw the spectacle on Wednesday, at approximately 10:45pm.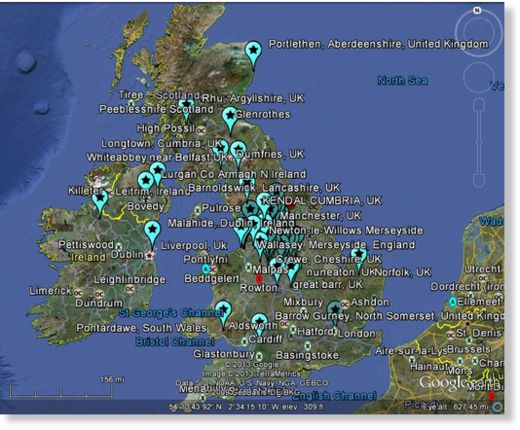 This exceptionally big and bright meteor is known as a fireball, and can in some cases contain as much energy as an atomic bomb. Fireballs are often big enough to survive the fall through Earth's atmosphere, and can sometimes drop fragments of space rock down to Earth's surface.
The fireball is likely to be a piece of a comet or asteroid that passed near Earth's orbit sometime in the past, or the result of debris floating in space left over from when the Solar System and the planets formed billions of years ago.
If you saw the meteor, please send in your report HERE. We will gather reports and perform an analysis over the coming week. With enough results, it will be possible to determine where any meteorites may have landed!