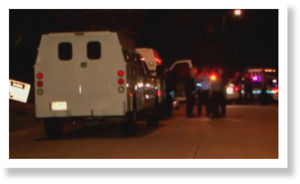 A 19-year-old male suffered severe injuries to his hand, lower extremities and face after a bomb he made detonated while he was carrying it in northeast Harris County, according to police.
The Houston Police Department said that at about 7:40 p.m. on Saturday the teen and another 18-year-old male had gone down to a bayou near the 3100 block of Valley Rim Drive. The teens had materials to create what is being called a "combustible mixture" with the intention of going to go "blow up turtles."
Police said that at some point, the 19-year-old lit a cigar, and the ashes from his cigar fell near his pocket where he was carrying the explosive cartridges. Police said it is likely that the ashes ignited the cartridges.
The 18-year-old was not injured in the explosion, police said. There have been no arrests or charges in connection with the incident.