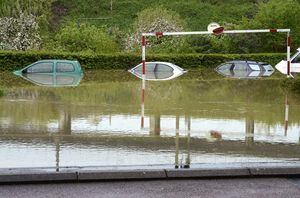 Officials in eastern France ordered evacuations Saturday after torrential rains hit the Burgundy region.
Some residents of Dijon were ordered out of their homes to escape the rising waters of the Ouche river, which overflowed its banks, after a month's worth of rain poured down over 12 hours.
Dijon firefighters had to rescue three people trapped in a car, and ferry service in Lyon was suspended because the water in the Saone river had risen to the point the boats could not pass under bridges, Radio France Internationale said.
Flood alerts in seven departments were lifted Saturday, however the downpour was expected to continue in other parts of France.