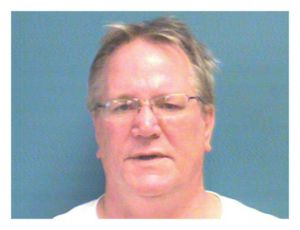 St. Cloud police are investigating a Monticello man who claimed to be Pink Floyd band member David Gilmour while racking up a care bill as high as $100,000 at St. Cloud Hospital.
The man even signed an autograph for a hospital employee's son before he was arrested by St. Cloud police. No charges have been filed against Phillip Michael Schaeffer, 53, who was booked April 24 at the Stearns County Jail for investigation of felony theft by swindle.
Schaeffer came to St. Cloud Hospital on April 20 for treatment and gave the name David Gilmour when he checked in, according to St. Cloud police. He claimed to not have any health insurance and was treated and released.
After he left, hospital employees had suspicions that he wasn't really the Pink Floyd singer-guitarist. That suspicion led to the hospital flagging his patient chart in case he returned, hospital spokeswoman Jeanine Nistler said.The next day, "there was some discussion among security staff leading people to believe that he really wasn't David Gilmour," Nistler said. "So our security supervisor pulled up the security camera shots of when this man entered the hospital and compared them to pictures on the Internet of Pink Floyd's David Gilmour and determined he was not David Gilmour."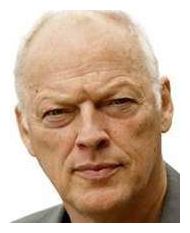 Schaeffer came back to the hospital April 24, told hospital staff he was David Gilmour and presented information that showed he had health insurance from Lloyd's of London, according to police. He told hospital staff that Pink Floyd was on tour in Canada and that he stopped in St. Cloud during a break to get medical treatment.
He was seen by Dr. David Covington, an emergency room physician who works for Central Minnesota Emergency Physicians, Nistler said. Covington doubted that Schaeffer's accent was one that he would expect from Gilmour, she said.
A security supervisor then went to the emergency room and saw a St. Cloud police officer who was there on an unrelated manner.
The security supervisor told the officer about the Gilmour impersonator and the officer confronted Schaeffer.
He then admitted he wasn't Gilmour and was taken to jail. Schaeffer was released from jail Thursday while police gather evidence to present to the county attorney's office for possible charges.