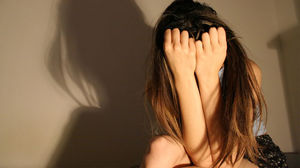 Federal authorities are investigating a Saudi Arabian diplomatic compound in Virginia over a potential case of human trafficking, according to
BuzzFeed
and
NBC Washington
.
Federal and local police were called to a home in McLean overnight, where they encountered "two potential victims of trafficking" from the Philippines. One of the women attempted to flee. Real estate records indicate the residence belongs to the Kingdom of Saudi Arabia.
U.S. Immigration and Customs Enforcement said an investigation was ongoing, but could be complicated if the subjects have diplomatic immunity. Brandon Montgomery, an ICE spokesman, told BuzzFeed that "other agencies" were also involved, but did not elaborate.
The Saudi Embassy has denied having any knowledge of the incident.
"We don't know anything about that," a spokesperson told BuzzFeed. "The report that we got is that the house belongs to the Saudi armed forces, like the military office."
Saudi Arabian has face criticism for failing to adequately fighting human trafficking. The U.S. State Department's 2012 Trafficking in Persons Report stated,
"Saudi Arabia is a destination country for men and women subjected to forced labor and to a lesser extent, forced prostitution."
The report also claimed the country "does not fully comply with the minimum standards for the elimination of trafficking and is not making significant efforts to do so."