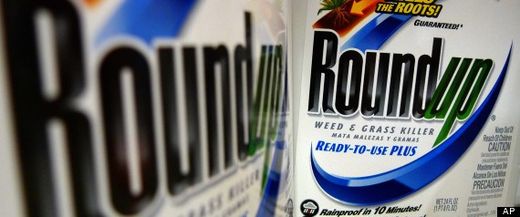 Glyphosate, the active ingredient in Roundup, may be "the most biologically disruptive chemical in our environment," say authors
The active ingredient in Monsanto's Roundup herbicide may be "the most biologically disruptive chemical in our environment," being responsible for a litany of health disorders and diseases including Parkinson's, cancer and autism, according to a new study.
It's "the most popular herbicide on the planet," widely used on crops like corn and soy genetically engineered to be "Roundup Ready," and sprayed on weeds in lawns across the US. But in the peer-reviewed
study
published last Thursday in the journal
Entropy
, authors Anthony Samsel, an independent scientist and consultant, and Stephanie Seneff, a senior research scientist at MIT, crush the industry's claims that the herbicide glyphosate is non-toxic and as safe as aspirin.
Looking at the impacts of glyphosate on gut bacteria, Samsel and Seneff found that the herbicide "enhances the damaging effects of other food borne chemical residues and environmental toxins," and is a
"textbook example" of "the disruption of homeostasis by environmental toxins."
The researchers point to a potential long list of disorders that glyphosate, in combination with other environmental toxins, could contribute to, including inflammatory bowel disease, obesity, depression, ADHD, autism, Alzheimer's disease, Parkinson's disease, ALS, multiple sclerosis, cancer, cachexia, infertility, and developmental malformations.
The herbicide's "Negative impact on the body is insidious and manifests slowly over time as inflammation damages cellular systems throughout the body," they write.
The authors conclude:
Given the known toxic effects of glyphosate reviewed here and the plausibility that they are negatively impacting health worldwide, it is imperative for more independent research to take place to validate the ideas presented here, and to take immediate action, if they are verified, to drastically curtail the use of glyphosate in agriculture. Glyphosate is likely to be pervasive in our food supply, and, contrary to being essentially nontoxic, it may in fact be the most biologically disruptive chemical in our environment.
The new findings may add further momentum to concerns from food safety and food sovereignty advocates who have challenged Monsanto's grip on corporate agriculture and its genetically engineered crops.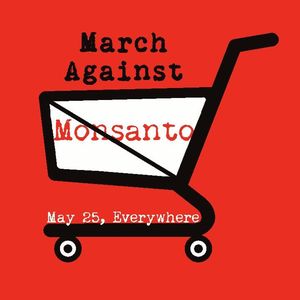 In a "
March Against Monsanto
" in cities in the US and beyond, activists plan to gather on May 25 to highlight environmental and health concerns from genetically engineered crops and call out the corporatism that allows "Organic and small farmers [to] suffer losses while Monsanto continues to forge its monopoly over the world's food supply, including exclusive patenting rights over seeds and genetic makeup.
To see more about the march, go to the action's Facebook page
here
.
The full article in Entropy is viewable here.