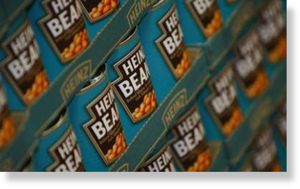 The FBI is examining possible insider trading in Heinz shares ahead of last week's $28bn (£18bn) takeover announcement. A spokeswoman confirmed the move, days after US regulators said they had identified suspicious trades from a Swiss account.
Kelly Langmesser said: "We're aware of the trading anomalies the day before the announcement ... and we're consulting with the Securities and Exchange Commission (SEC) to see if a crime was committed."
The SEC said last Friday it had identified highly suspicious trades in H.J Heinz before billionaire investor Warren Buffett's Berkshire Hathaway and 3G Capital announced they were acquiring the baked bean and ketchup maker.
It also announced it had obtained an emergency order to freeze a Goldman Sachs bank account in Switzerland suspected of use in the trades.
Unknown traders earned $1.7m (£1.1m) in profits through "irregular and highly suspicious" trades and added that it believed the traders had knowledge of the takeover ahead of the announcement early last Thursday morning in New York, according to the SEC.
Swiss authorities have already said they have not been asked to help with the US investigation.
The SEC enforcement action marked the second time in six months that regulators had taken aim at alleged insider trading in a deal involving 3G.
The first instance, last September, involved a stockbroker trading on inside information related to 3G's 2010 purchase of Burger King.