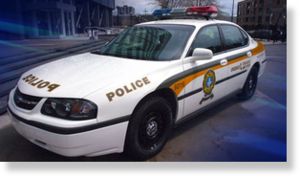 Canada, Quebec - A 16-year-old Ottawa boy was interrogated Saturday night about his potential involvement with a home invasion and kidnapping of a senior couple at gunpoint in west Quebec overnight.
Quebec Provincial Police said two male suspects forced the couple out of their cottage in Bouchette, QC, near Maniwaki and used the couple's car to drive them to a barn in L'Isle-aux-Allumettes, near Pembroke.
The barn was more than two hours away from the couple's cottage.
Police said the suspects then tied the couple up.
Police said both suspects wore a scarf around their face and one of them had a handgun.
Both suspects spoke English, according to police.
Police said the couple managed to untie themselves and escape from the barn when the suspects fled. They then flagged down a passing motorist who contacted police.
Police found the abandoned vehicle around 9:30 a.m. Saturday in Pembroke.
One suspect, a 16-year-old Ottawa boy, was arrested a short time later. As of Saturday night police are still searching for the second suspect.
Earlier Saturday, police said one suspect was described as 18 to 20 years old, 170 lbs. and six feet tall. He was wearing a white and black coat and had an eyebrow piercing.
The second suspect, police said, was thought to be about 20 years old, five feet seven inches tall, 150 lbs. and dressed in black.
Police could not specify which suspect was still at large.
Police said the man, who is in his 60s and the woman who is in her 70s were "quite shaken."
Both victims were transported to hospital with minor injuries.