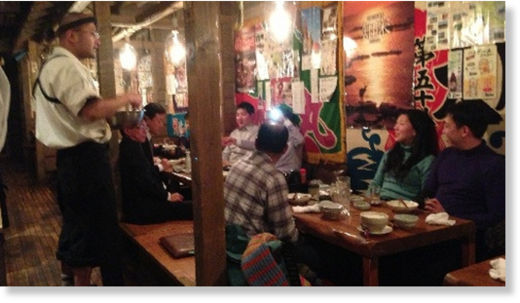 If you have a habit of not finishing your food, just step into this Japanese restaurant and they will fine you for wasting food.
The restaurant is called Hachikyo and is a three-minute walk from Susukino Station in Sapporo, Japan, reported RocketNews.
They are famous for their ikura -- salty salmon roe -- and the overflowing bowls that they serve. Order a 'tsukko meshi', a bowl of rice piled high with as much salmon roe as you want -- only if you agree to leave not even one grain of rice in your bowl.
If you are unable to finish your food, you must give a donation. That is because the working conditions for fishermen are harsh and so dangerous that lives could be lost. This is only to show gratitude and appreciation for the food they provide.
Each bowl with free refills of ikura costs 1,890 yen (S$25), which is not a bad price for enjoying a good meal and eating your fill too. The shop owner plans to open another outlet in Tokyo.