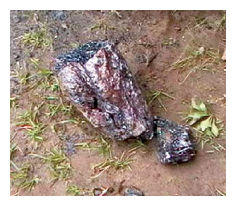 A stone particle resembling a meteorite which had fallen into a quarry at Aladeniya, Kandy, near the seventh mile-post last morning drew a curious crowd.
Several thousands gathered by noon yesterday to see the particle which was about 20 inches in diameter and weighed nearly 5 Kg.
A team led by CEA Assistant Director Senarath Bandara removed the particle for further investigations.