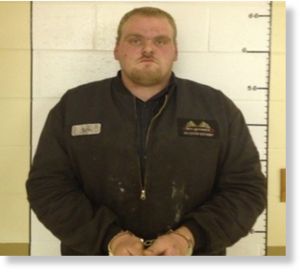 A
Colorado
firefighter is in hot water after he allegedly set fire to a Colorado town, forcing it to evacuate according to a Feb. 5, 2013
press release
from the Elbert County Sheriff's office.
Alex J. Averette, 19, was arrested Tuesday for allegedly setting fire to the Colorado town of Elbert on June 24, 2012. The Elbert County Sheriff has spent several months investigating the fire that burned several hundred acres and caused the evacuation of the Town of Elbert and surrounding area.
Averette, a volunteer fire fighter and Elbert County resident, is being held responsible for the fire that lasted for 6 operational periods (12 hours each) and utilized over 100 fire and law enforcement personnel from multiple agencies.
Averette is being held at the Elbert County Jail on a $50,000.00 bond for the offenses of Intentionally Setting Wildfire, 2nd Degree Arson, Reckless Endangerment, Criminal Mischief and 2nd Degree Criminal Trespass.
The June 2012 fire, known as the "County Road 102 Fire", burned for 18 days north of the town of Elbert in the area of County Road 102.