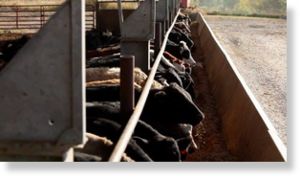 Iowa farmers remained resilient through last year's drought, but the same can't be said for food prices.
The USDA says consumers will begin to see more of an impact from the drought at the grocery store.
Corn was the crop that took the hardest hit in 2012, and even though we don't eat field corn, it is the main ingredient in feed for the animals we consume.
The USDA says prices for meat, eggs and dairy already started increasing at the end of 2012 and the trend will continue throughout 2013.
Shoppers will likely see the largest price increase in the second half of this year due to a long term contract that governs commodity prices in the short-term.