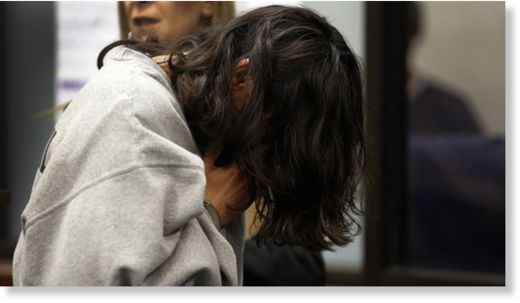 A San Diego Superior Court judge sentenced Patricia Corby, a Carmel Valley woman who drowned her 4-year-old autistic child in a bathtub in March, to 15 years to life in prison Monday.
Corby had pleaded guilty to second-degree murder on Dec. 27 for killing her son, Daniel, on March 31. Judge Charles Gill handed down the sentence at a hearing where distraught relatives of Daniel blasted the 37-year-old mother for killing her son.
"You are a loathsome person, and you deserve everything you get," said Duane Corby, the boy's father.
During the hearing, Patricia Corby sobbed loudly and hung her head, at one point moaning, "Stop, stop," at the harsh comments from family members.
Daniel's lifeless body, sopping wet and wrapped in a blanket, was found in the back seat of Corby's SUV. She had driven to a San Diego police station and told authorities there she had killed her son.
She later told an investigator with the District Attorney's Office that she effectively had no life because her entire time was dedicated to caring for her son.
Testimony at Corby's preliminary hearing revealed she held her son beneath the water in the bathroom of the family's condominium until the child died.
Family members who spoke at the hearing condemned Corby, calling her selfish and self-absorbed.
Janettte Corby, an aunt, said she wanted her to feel "unspeakable sorrow and shame" forever. She said the family was devastated by the death of "our little guy," Daniel, calling it "absolutely the worst thing that cold have ever happened in our lives."
Daniel was diagnosed as being at a high risk for autism when he was a year old, but family members said he had begun to make progress.
The boy could count to 50, knew all of the letters of the alphabet and Duane Corby said his son was on track to be in a mainstream kindergarten class.
Daniel was murdered just a week after his fourth birthday. Patricia Corby's lawyer, Deputy Public Defender Mel Epley, said that his client was extremely depressed when she drowned her son and tried to kill herself on that day, too, but failed.