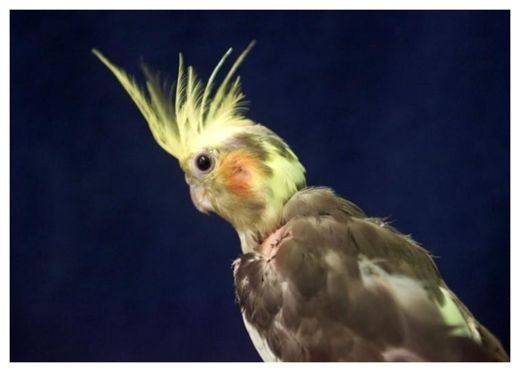 Lilian Kershaw, aged 84, became increasingly breathless after nine years of inhaling particles from the bird's droppings and feathers when its cage was being cleaned out.
The 84-year-old grandmother was later diagnosed with the little-known disease
Bird Fancier's Lung
.
Despite never handling Charlie the cockatiel, the retired cotton mill worker became out of breath while exposed to the bird in her living room.
Unbeknown to her family, the ill health was partly due to the bird, which was bought for grandson Lloyd in 2002.
Mrs Kershaw's daughter Denise Bacchas told the
Daily Mirror:
"My mother never handled him, nobody could because he was so vicious. He would peck you to death and he would draw blood. Whoever cleaned him would have to wear gloves."
After the inquest hearing, Mrs Bacchas admitted: "If we had known we would never have got Charlie.
"I'd never even heard of this before and it was not ­something that crossed my mind."
The grandmother's death in November 2011 was at first thought to be due to industrial disease, but the bird prompted further investigation.
Lilian's chest physician, Dr Georges Ng Man Qwong, told ­Rochdale coroner Simon Nelson: "Bird Fancier's Lung is an uncommon condition and we do not see it very often and a GP may only see a case once every 10 years."
The cockatiel has since been handed over to a local RSPCA bird sanctuary to be rehoused.
Mrs Bacchas added: "Of course we were attached to Charlie, as you are with a pet, but he had to go."
Rochdale coroner Simon Nelson said it was the first time in 10 years he had come across a case of
Bird Fancier's Lung.
A verdict of accidental death was recorded.
Death by budgie
A
budgie breeder
may have been killed by the droppings from his flock of 200 birds.
George Hill, 79, of Swadlincote, Derbyshire, had a heart attack brought on by respiratory disease pulmonary fibrosis. He bred budgies for over 34 years. Verdict: Natural causes.