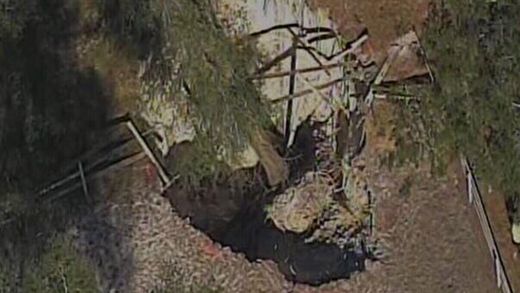 Officials are investigating a "good-sized" sinkhole in DeLand that has swallowed a large tree and a portion of a fence.
The Volusia County Sheriff's Office said the sinkhole opened near Mill Road and State Road 17. Officials estimated the hole to be 32 feet and 30 feet deep.
Local 6 News helicopter Sky 6 flew over the hole, which is located in a rural area of DeLand. A home is located about 50 yards from the sinkhole.