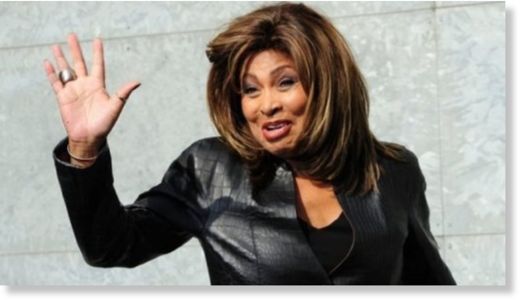 US pop legend Tina Turner, who has been living in Switzerland since 1995, will soon receive Swiss citizenship and will give up her US passport, Swiss media reported Friday.
"I'm very happy in Switzerland and I feel at home here. ... I cannot imagine a better place to live," Turner told German language daily Blick.
Turner, 73, who was born Anna Mae Bullock, lives in picturesque town of Kuesnacht, on the shores of Lake Zurich in northern Switzerland, and has passed a local civics test and interview, according to an official announcement published in the
Zuerichsee-Zeitung
daily.
The woman behind such hits as "Private Dancer", "Simply the Best" and "What's Love Got to Do With It?" will still need a green light from the canton of Zurich as well was federal authorities before she can receive red passport, the two papers reported.
Turner spokeswoman Karin Rhomberg told the Zuerichsee-Zeitung that the singer wanted to "clarify her situation".
"Tina Turner will therefore also give back her US citizenship," she said.
Turner, who has learned German, reportedly moved to Switzerland in 1995 when her longtime partner, German record executive Erwin Bach, was transferred here.
Source: Agence France-Presse