Last night, the Moon passed by Jupiter only a fraction of a degree away. In parts of South America, the close encounter was so close, it became an eclipse. Luis Argerich sends this photo from Buenos Aires, Argentina: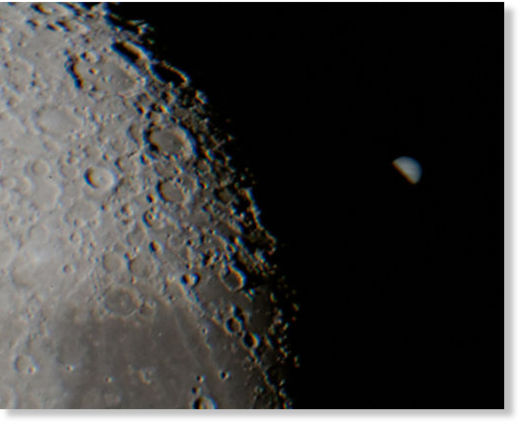 "I captured half a Jupiter floating next to the Moon with my telescope as the occultation was in progress," says Argerich. "It was incredible to see Jupiter disappear behind the Moon's dark limb."
Another occultation of Jupiter is less than a month away. The people of southern Australia will see it on
Feb. 18th
. Meanwhile, browse the
photo gallery
for more shots of last night's display.