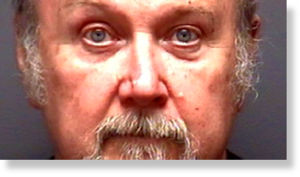 One more charge was filed Thurday against a Suffolk man accused of child sex crimes.
66-year-old Larry Keith Baker allegedly inappropriately touched a family acquaintance more than a dozen times between March and August 2012.
According to police, the teenage girl said she'd been photographed nude and touched in inappropriate sexual ways while visiting at Baker's home in Suffolk.
A second charge of object sexual penetration was added to the previous charges: seven counts of taking indecent liberties with a child, six counts of sexual abuse of a child under 15 years old, two counts of aggravated sexual battery, and one count each of object sexual penetration, production of child pornography, forcible sodomy, and criminal solicitation to commit felony.
Authorities say the ivnestigation continues are more charges could be filed.