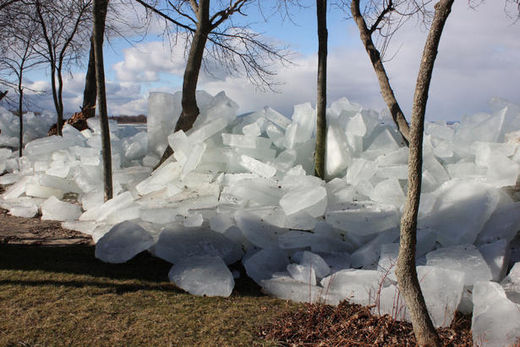 A freak weather system slammed into the GTA overnight.
The rare "thundersnow" system brought heavy wind, rain, snow and the occasional flash of lightning.
Gusts of 90 km/h toppled trees and traffic lights and a wind warning issued by Environment Canada remained in effect for much of southern Ontario Sunday morning.
Fallen trees and hydro wires shut down Rosedale Valley Rd between Bayview Ave. and Park Rd. overnight.
Toronto Hydro reported multiple pockets of power outages across the city, the largest being east of Yonge St. and south of Danforth Ave.
Toronto Hydro spokesperson Thelma Hatzis said about 10,000 customers lost power overnight.
Hatzsis said power should be restored across Toronto by the afternoon.
A number of house fires are being pinned on the storm.
In Vaughan, the attic of a home near Islington Ave. and Major Mackenzie Dr. caught fire after it was struck by lightning. The residents were at home sleeping when it hit, police said, but managed to escape unscathed.
While parts of downtown Toronto got pounded by rain, suburban communities experienced heavy snowfall and, in the case of Brampton, golf-ball sized hail.
According to Environment Canada winds in Toronto remained around 55 km/h with gusts of up to 70 km/h, as of 9 a.m. Sunday. Flurries are expected later in the day, the weather agency said.