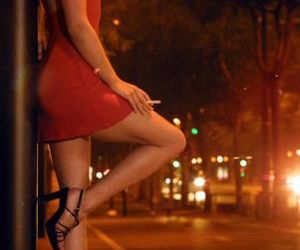 There have been various instances this past year of politicians saying confusing things about abortion. Often, we're left in disbelief over the blatant invalidity of their claims. Now we can add to the list a statement by Rep. Ron Mendive of Couer d'Alene, Idaho.
During a legislative breakfast meeting, the Republican lawmaker shocked everyone when he asked the Idaho chapter of the American Civil Liberties Union if their pro-abortion stance also meant they were supporters of prostitution.
According to the
Couer d'Alene Press
, Mendive said:
"I think that there's kind of a double standard...with abortion there are two beating hearts, and prostitution, there's just one. If a woman were going to make a choice to be a prostitute, that's her decision as to what to do with her body."
Among the people who were furious over his comment was Monica Hopkins, ACLU-Idaho Executive Director.
"He was correlating a criminal action with something that is constitutionally protected. Those are two completely separate issues. When we're talking about women's rights, and a woman's right to choose, we are talking about reproductive rights that are constitutionally protected," Hopkins said.
She argued that prostitution is an illegal activity, and that choosing to become a prostitute is just like choosing to do another crime, like rob a bank.
Mendive corrected his statement by saying he grew up in Kellogg, "and the reality is there used to be brothels in Wallace." He said prostitution was a "career choice" and that no one forced them to do it.
"Prostitution is a choice more so than an abortion would be," he said.
While Mendive is likely feeling regretful over his comments, he can take solace in the fact that he isn't the first Republican to go down this sort of path.
During a 2012 session on a bill requiring women to get an ultrasound before abortions, Sen. Chuck Winder of Boise said "women lie about rape."
Winder said, "I would hope that when a woman goes into a physician, with a rape issue, that that physician will indeed ask her about perhaps her marriage, was this pregnancy caused by normal relations in a marriage, or was it truly caused by a rape."
Like Mendive, Winder said he was misunderstood.
When asked if Mendive still stood behind his claims, he admitted, "Maybe it was a poor illustration."