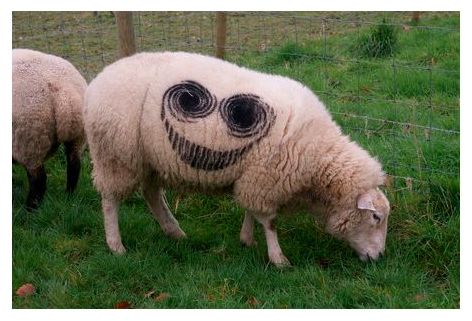 Sheep in a field near Exeter have been branded with the same smiley face that has been seen on animals across the country. Hundreds of sheep from Devon to Scotland in areas including Leicestershire and Perthsire have been painted with the same pattern.
The hashtag #creepysheep is being used on twitter with many users baffled by the 'tag'. Jane Williams, who sent in the photo of the sheep in a field near Drewsteignton yesterday said:
'I spotted about 20 of them yesterday and thought it was quite funny.
I've never seen anything like it before and wondered what was going on. Have we been visited by aliens or is it some joker looking to start a new trend like crop circles?'