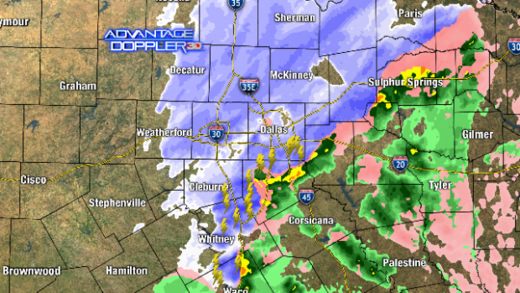 You have seen snow, and you have seen a thunderstorm, but have you seen them at the same time? If you were in south Dallas this Tuesday morning you would have.
Thundersnow is rare. Most thunderstorms form when warm air at the surface rises, cools and then condenses. Condensation continues and forms storm clouds aloft.
When the air is cold at the surface something else has to force that air to rise. This Tuesday morning, the thundersnow in north Texas was caused by a short wave trough moving through the region.
This trough created upper-level diverging air which in turn creates converging air at the surface forcing air to rise. The snow and sleet created quite a headache for the morning commute. It also canceled many flights out of DFW.