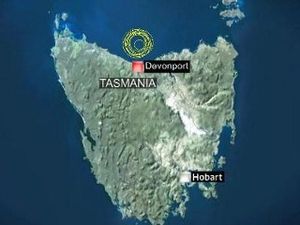 Residents on Tasmania's northern coast have woken to tremors after a 3.4-magnitude earthquake struck 10km from the shore.
The earthquake, about 10 to 12 kilometres from Wynyard, hit at 7.21am (AEDT) on Sunday, sending short and sharp tremors to nearby Burnie and as far away as Launceston, said Geoscience Australia seismologist Jonathan Bathgate.
Mr Bathgate said the agency received around 100 calls from residents who felt the tremors.
"It's been fairly widely-felt across that section of Tasmania," he said.
"They generally hear a loud noise and feel a sharp, sudden jolt.
"The phones have been just ringing constantly.
"I think it woke a few people up."
Mr Bathgate said it was not uncommon to get earthquakes in the area which experienced a 3.6-magnitude earthquake in 2006 and a 3.8 in 2007.
He said an earthquake of this size, and so far from shore, was unlikely to have done any damage and no reports of damage had been received.
Burnie resident Lyn Paine told AAP the tremor shook her house for 10 seconds.
"I just thought 'what the heck is that?'" Ms Paine said.
"It felt like if a big truck goes past your house.
"It wasn't enough to lose pictures off the wall or anything.
"That's a pretty unusual thing for here - I've never experienced it."
A Tasmania police spokesman said they had received calls reporting the tremor but no reports of damage.