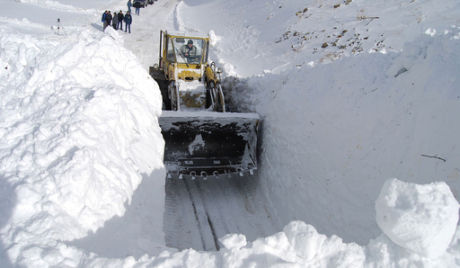 The Trans-Caucasian highway, which links Russia with South Ossetia has been closed due to heavy snowfall.
This road also links Russia with Armenia, Georgia and other countries of the Caucasus region.
An official with the local emergency ministry department said that the thickness of snow cover on the slopes along the highway exceeds 80 centimeters and there is a risk of avalanche.