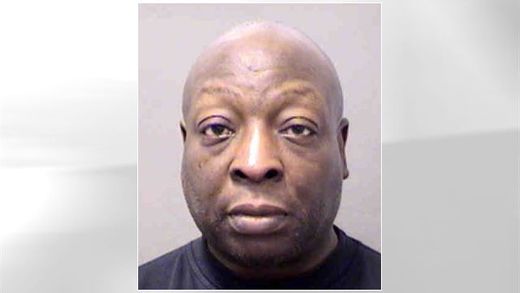 An airport screener with the Transportation Security Administration at the Charlotte Douglas International Airport is the latest TSA officer to be fired for stealing from passengers, following an ongoing ABC News investigation into theft within the agency.
Reggie Edwards, 52, was charged with larceny under $50 after allegedly stealing $36 from a passenger's suitcase on New Year's Day.
"TSA does not tolerate theft and moved immediately to terminate this individual," said the TSA in a statement confirming Edwards' dismissal.
Edwards joins a growing list, now numbering nearly 400, of TSA officers to be fired for theft since the agency was incepted in 2003.
As part of the ABC News investigation, iPads were purposely left behind at airport security checkpoints at ten airports across the country, each of which had previously recorded thefts by TSA employees. An iPad left at the Orlando, Florida airport was then tracked, via the device's GPS tracking app, moving away from the airport. It was recovered at the home of a TSA agent who was later fired for theft.
Sen. Charles Schumer, D.-New York, has since urged the TSA to conduct random sting operations on its employees "to test whether TSA agents are acting in a trustworthy manner to protect passenger property."
In December, TSA screener Sean Henry, 32, of New York's JFK airport was arrested after a sting operation conducted jointly by the TSA and the Port Authority Police Department allegedly caught Henry leaving the airport with two iPads that had been planted as part of the sting, as well as numerous other electronic devices allegedly taken from passengers. Figures released by the TSA in October after an ABC News Freedom of Information Act request showed that JFK ranked second among U.S. airports for firings of TSA employees due to alleged theft.
The TSA maintains that theft is not a widespread problem, saying the number of officers fired "represents less than one-half of one percent of officers that have been employed" by the agency.
But for some passengers who have had their personal belongings stolen, one officer stealing is one too many.
After his iPad disappeared from his checked luggage, Dallas businessman Dirk Wenzlaff used the device's Find Me app to tracked his iPad to TSA officer Clayton Dovel, who authorities said was found with at least five other stolen iPads when he was arrested.
"The TSA is a tough deal to deal with when you visit the airport," Wenzlaff told ABC News. "But to know they're stealing from you makes it even tougher."