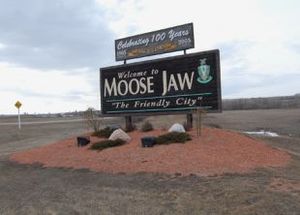 Moose Jaw resident Greg Wheler saw a meteor in the northern Moose Jaw skies close to 10 p.m. Monday night.
"It turned bright white with a blue centre and burned up as it flew east to west," said Wheler in an email to the
Times-Herald
. "It caught my eye through my living room window."
Chris Beckett, volunteer and national observatory chairman of the Royal Astronomical Society of Canada Regina centre, said the meteor sighting was most likely part of the tail end of the Quadrantid meteor shower that peaked last week.
"There's a couple of meteor showers that peak right now and these tend to be brighter, slower-moving meteors," said Beckett. "I've seen lots of them in years past and they'll get your attention even from the city."
He said meteor sightings are more common in the winter, but there are other peak times during the year. When the showers happen, he said the sightings tend to last for about a week or two. The peak meteor shower period is between October and the beginning of May, but he said there is another big shower during the summer.
"Right now, there's one almost every two or three weeks so you do get some overlap. So there's a lot more meteor activity," said Beckett. "They do tend to take people a bit by surprise."
For more information, see an upcoming edition of the
Times-Herald
.