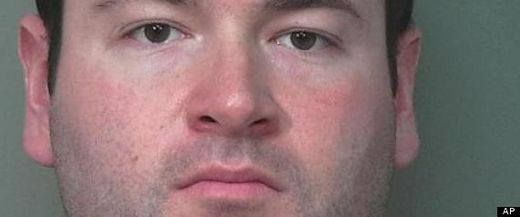 A western Ohio man pleaded no contest Tuesday to one count of child rape just before his trial was scheduled to begin.
Jason Zwick, 30, made the plea in in Miami County. Common Pleas Judge Christopher Gee pronounced him guilty and sentenced him to 10 years to life in prison.
Prosecutors dropped two other charges that Zwick had raped the 10-year-old adopted son of a Troy man who has pleaded guilty to raping three boys in his care. The boy's adoptive father, who will serve 60 years to life in prison as part of his plea agreement, was expected to testify against Zwick, as was the boy, now 11.
Zwick's attorney had unsuccessfully sought to delay the trial. He wasn't available immediately for comment.
Zwick's plea means he doesn't contest the charge against him, without admitting guilt. Anthony Kendall, an assistant county prosecutor, said prosecutors expect him to appeal, but believe they are on solid ground.
Gee also sentenced Zwick to pay a $20,000 fine, and regularly report his whereabouts as a sex offender to law enforcement if he becomes free.
Zwick, of the Dayton suburb of Beavercreek, allegedly went to the 40-year-old adoptive father's home in Troy to rape the boy after the men communicated online. The Associated Press isn't naming the adoptive father, to protect the children's identities.
The Troy man was a longtime foster father who had adopted two boys and a girl and was in the process of adopting a fourth child, another boy, when arrested last February. The children were ages 9-12 at the time of his arrest.
He also has pleaded guilty in neighboring Montgomery County to child rape and complicity to rape. In that case, he was charged with taking the boy, who was then 10, to the home of Patrick Rieder, 32, of Dayton. Rieder's trial is scheduled Feb. 19 on four counts of rape of a child under 13.
The adoptive father also agreed to testify in Rieder's trial. His Montgomery County sentencing is tentatively set for Feb. 26, and the plea agreement there calls for 50 years to life in prison.
Montgomery County Prosecutor Mat Heck Jr. last month called the adoptive father a child abuser who "will basically spend the rest of his natural life locked up."
The adoptive father told The Associated Press in a recent interview that he was sorry for hurting the children, and hoped they would be spared from testifying.
Authorities say they made the arrests after an investigation that began with an undercover detective checking into an online posting about "taboo sex."