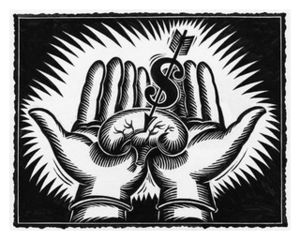 Over a thousand people illegally donated organs: Intelligence reports
Eleven corporate hospitals in the City are under police scanner for their alleged role in illegal transplantation of kidney, a nexus of which was busted recently by the Ramanagar police.
Intelligence reports have also established that over a thousand people had illegally donated kidneys in Mandya and Ramanagar districts in the last ten years.
Ramanagar police sources said they suspected the involvement of at least 25 well-connected agents who fabricated the necessary documents for kidney transplantation. Following the arrest of a few agents by the Kumbalgodu police recently, many others had gone missing, sources added.
It is learnt that Ramanagar and Mandya police plan to create a joint police team to investigate the racket, considering its ramifications. It has come to light that the lure of money, coupled with poverty and illiteracy, is driving hundreds of people in Magadi town and surrounding villages of Ramanagar district to resort to kidney donation.
Sources said people belonging to different tribes in the taluk, along with those involved in weaving, sericulture, daily wage and domestic workers are falling prey to the kidney racket run by middlemen.
Many donors see it as an easy way to make money and there are cases of auto drivers and their family members donating kidney to make fast buck. There are examples of three to four members of the same family donating kidneys in the taluk.
Most of them women
The shocking aspect, as Vanaja, State committee member of Prantha Raitha Sangha, explained, was 80 per cent of donors were women. "Woman take to organ donation to escape from the clutches of poverty, drunkard husbands and pending loans," she said.
Sources said the network of middlemen is so strong that there are cases of kidney donation in many areas of Magadi taluk. Jyothinagar, Rajiv Gandhinagar, Hosapete, Tamil colony near Tirumale Narasimhadevara Gudda, Pingallavvana Tanda, Sevanagar, Jodugatti, Iruligas Colony, Jenukallu Palya, Soligas Colony, Dudupanahalli, Kengarahalli near Bychapura, Gollarahatti are among others.
Kumar, a resident of Magadi, said the racket is in operation for the past 15 years and in recent months become more active.
"Generally, middlemen identify the poor and encourage them to donate kidneys for money. When the racket was started, middlemen used to offer donors between Rs 3 lakh to Rs 5 lakh per kidney.
Now, they are cheated with smaller amounts of Rs 50,000 to Rs 1 lakh per donation. Some police officials along with officials in the Food Department, doctors are also involved in the racket," he said. Some of the victims declined to comment on the issue.
A few said they have donated kidneys to their relatives but not for money. Auto driver Nagaraju, 45, who donated his kidney three months ago, said it was for his relative in a private hospital in Bangalore. "I didn't do it for money. I was in hospital for five days and they relieved me with medicine sufficient for 15 days," he claimed.
Another auto driver refused to speak. His friend, however, explained that donors are afraid to speak as they fear that middlemen would not pay them.
Another woman in a Lambani Tanda near Magadi taluk said she had her kidney removed on the advice of a doctor in her home town.