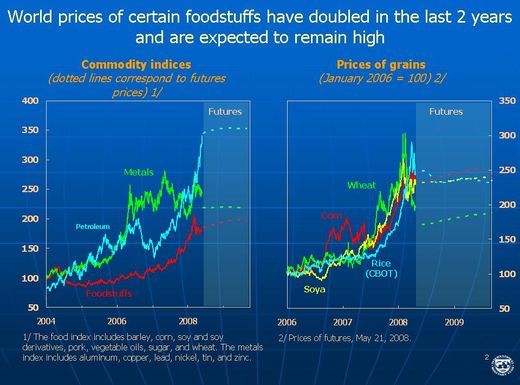 Britain is on the brink of an alarming hike in food prices, the boss of Waitrose warned yesterday.
Mark Price said food price inflation would go even higher this year as the downpour during 2012 clobbers farming.
He told Sun City that
recent price hikes for items such as bread and veg were "just the tip of the iceberg".
The comments came as Waitrose revealed a 5.4 per cent sales rise over Christmas - and claimed it poached customers from rival Sainsbury's.
Mr Price said: "We're seeing input food inflation of around 3 to 3.5 per cent, but we expect it go up to as much as five."
And the managing director admitted:
"In some commodities, the increases will be massive."
Mr Price said Waitrose was doing all it could to avoid passing on the inflation to customers, but he warned the pressure was a "global phenomenon".
He said:
"It's bread, vegetables, all produce. The apple crop was down 20 to 30 per cent so apple prices have to go up. You have only seen the tip of the iceberg."
Consultants Nielsen said food price inflation across the UK was 4.6 per cent in November. On the basis of the hike expected at Waitrose, this would imply a rise across the market of more than SIX per cent.
Farmers are already warning that the heavy rain since the autumn means many haven't planted crops for 2013.
And a study by MySuperMarket last month showed that big stores were raising the price of 40 per cent of their budget lines.
Mr Price said Waitrose's efforts to be competitive on price had helped it win business from rivals over Christmas.
He said that on 8,000 big name brands it was now about 1 per cent cheaper than Sainsbury's - its main upmarket rival.
A trading statement yesterday showed that takings at its stores which have been open for more than a year rose 5.4 per cent from December 18 to 31.