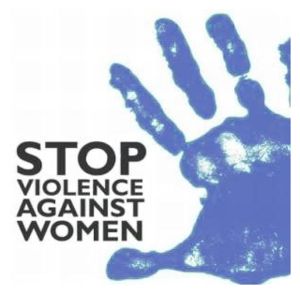 We don't know the name of the 23-year-old student who was raped and killed on a city bus in Delhi.
We do know that, after getting on a bus home after watching a film with a friend, she was tortured so badly that she lost her intestines. Six people - including the bus driver - have been arrested; they have been widely denounced as "animals" on social media. It's always comforting to think - despite everything that the 20th century should have taught us - that those who commit vile acts are sub-human, are not quite like us, so we can create emotional distance from them. But it was thinking, feeling, living human men who committed this rape, however nauseating it is to accept.
The death of a woman popularly named Damini - "lightning" in Hindi - has provoked thousands to take to India's streets, furious at endemic and unchecked violence against women. Some have been met with police batons, tear gas and water cannon.
But, in the West, Damini's death has triggered a different response: a sense that this is an Indian-specific problem. "The crime has highlighted the prevalence of sex attacks in India," says the
Daily Telegraph
; "India tries to move beyond its rape culture," says Reuters. Again, it's comforting to think that this is someone else's problem, a particular scandal that afflicts a supposedly backward nation. It is an assumption that is as wrong as it is dangerous.
Rape and sexual violence against women are endemic everywhere.
Shocked by what happened in India? Take a look at France, that prosperous bastion of European civilisation. In 1999, two then-teenagers - named only as Nina and Stephanie - were raped almost every day for six months. Young men would queue up to rape them, patiently waiting for their friends to finish in secluded basements. After a three-week trial this year, 10 of the 14 accused left the courtroom as free men; the other four were granted lenient sentences of one year at most.
Shocked? Again, let us Brits not get all high and mighty, either. Amnesty International conducted a poll in the United Kingdom a few years ago. Only four per cent of respondents thought that the number of women raped each year exceeded 10,000. But according to the Government's Action Plan on Violence Against Women and Girls, 80,000 women are raped a year, and 400,000 women are sexually assaulted. It is a pandemic of violence against women that - given its scale - is not discussed nearly enough.
All rape is violence by definition, but particularly horrifying incidents take place here, too. Exactly a year ago, one woman was raped by 21-year-old Mustafa Yussuf in central Manchester; shortly afterwards a passer-by - who the rape survivor thought was coming to help - raped her again as she lay on the floor. Or take 63-year-old Marie Reid, raped and savagely murdered earlier this year by an 18-year-old boy she had treated like a "grandson".
It's important to clarify that most rapes - in India or elsewhere - are not carried out by strangers waiting in alleys to pounce on women. It is mostly by people known to the rape survivor or victim; often someone they trust. It is a concept that the law itself took a long time to recognise, which is why - until 1991 - it was legal to rape your wife.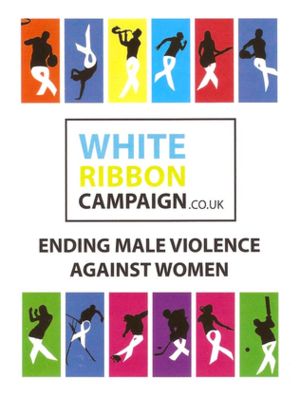 Other myths are even more disturbing. The Amnesty poll found that a third of Britons believed a woman acting flirtatiously was partly or completely to blame for being raped, while over a quarter found women who were wearing revealing clothes or were drunk shared responsibility. This victim-blaming was echoed by a judge at Caernarfon Crown Court a few weeks ago, who told the rapist: "She let herself down badly. She consumed far too much alcohol and took drugs, but she also had the misfortune of meeting you." A Thames Valley Police poster combating underage drinking featured a young woman being attacked underneath the headline "Her mum bought her the cider".
If we are to defeat rape, we have to understand where it comes from - and that means linking it to a broader continuum of violence against women. According to the Government's own estimates, one million women in England and Wales are victims of domestic violence every year.
Those punches, slaps, kicks and bile-filled screams are happening all around us - yes, undoubtedly on our own streets. A quarter of women will face this abuse at some point in their life and - horrifyingly - two women will be murdered by their current or former male partner each week.
It's not just the overt aggression. It's the sexual harassment and objectification of women by men that provide fertile ground for this violence. In a poll by End Violence Against Women this year, 41 per cent of women aged between 18 and 34 had experienced unwanted sexual attention in London. Some men may regard a few "jokes" about rape as a bit of harmless banter, but it all helps normalise violence against women.
As a country, we still don't take rape survivors seriously. A 2009 study revealed that Britain has the lowest conviction rate of 33 European countries: it's a shockingly pathetic 6.5 per cent. Survivors often struggle with a misplaced sense of shame, of somehow bringing it on themselves, of fear; an all-too pervasive sense of victim-blaming discourages them from coming forward and having to facing down their attacker. If any good is to come from the horrors of the Jimmy Savile scandal, it must be that these voices are taken far more seriously.
But although the voices of women must be heard above all else, men must speak out too. It's really important that we show solidarity with women, educate each other and challenge prejudice in our ranks. In the US and Australia there are more flourishing movements of men against sexual violence, such as Men Can Stop Rape. But there are similar campaigning groups in Britain such as the White Ribbon Campaign and Respect: they have a crucial role to play, too.
There is nothing inevitable about violence against women, here or anywhere. Struggle by courageous women and their allies has already had an impact. But the worst thing we can do is allow our horror at what happened on that Delhi bus to make us complacent. Let the death of Damini inspire everyone - everywhere - to defeat this horror once and for all.