The Icelandic Marine Research Institute has ruled out that the herring that swam ashore in large numbers and died in Kolgrafafjörður fjord in West Iceland last week were killed by infection, from which the fish stock has suffered for some time. The infection has reportedly not progressed. Captain Runólfur Guðmundsson from Grundarfjörður has put forth the theory that a cold current below the surface of the fjord is to blame, reasoning that it may have been
so cold that ice crystals formed inside the fish and killed them
,
Fréttablaðið
reports.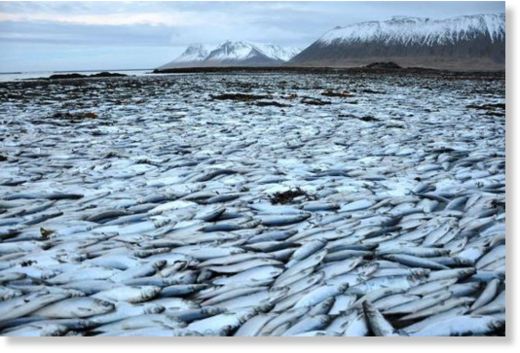 Þorsteinn Sigurðsson, manager of the Marine Research Institute's exploitable marine stock division did not dismiss Runólfur's theory but stated that the ocean temperature had been around zero, which the herring are supposed to be able to handle.
Bjarni Sigurbjörnsson, a resident at the farm Eiði by Kolgrafafjörður, said whales and birds have taken advantage of the incident and been feasting on the buffet of nature.
Biologist Róbert Arnar Stefánsson from Stykkishólmur went to the site on Saturday to study the circumstances,
mbl.is
reports.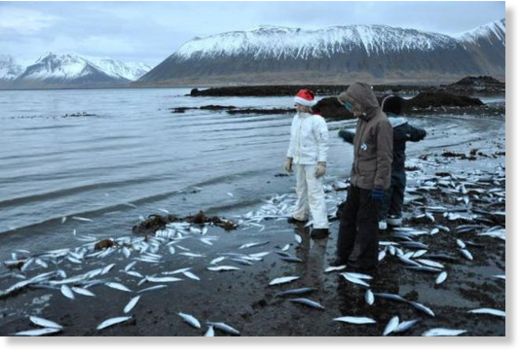 He rules out that the herring died due to lack of food as it didn't look undernourished and that the herring was driven ashore by hunting killer whales or seals because of the sheer quantity.
"People are leaning towards the theory of a sudden cooling. It's not the least likely explanation," Róbert commented, adding he hoped the Marine Research Institute's research would lead to a definite conclusion.
The condition of the herring in the fjord was examined from a boat last weekend. According to
skessuhorn.is
, an immense amount of dead herring was found on the ocean floor but no sign of life.
Click here
to read more about this story and
here
to see pictures of the dead herring.