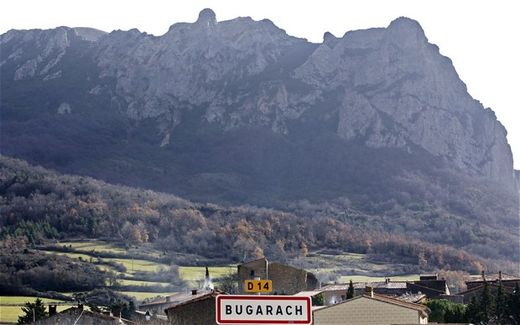 French authorities have pleaded with New Age fanatics, sightseers and media crews not to converge on Bugarach, the tiny village some believe will be one of the few places spared when the world supposedly ends.
Jean-Pierre Delord, the mayor of Bugarach, said: "I am making an appeal to the world - do not come to Bugarach."
He added that police will from Wednesday block access to the southwestern village of 200 residents.
Routes will also be blocked to the nearby Pic de Bugarach, a French mountain where rumour has it the hilltop will open on the last day - December 21 - and aliens will emerge with spaceships to save nearby humans.
Around 150 police officers will be on duty - with more on standby - to turn away visitors from Bugarach, which in recent weeks has seen an influx of journalists from around the world.
Believers say the world will end on December 21, 2012, the end date of the ancient Mayan calendar, and they see Bugarach as one of a few sacred mountains sheltered from the cataclysm.
December 21 marks the end of an era that lasted over 5,000 years, according to the Mayan "Long Count" calendar. Some believe the date, which coincides with the December solstice, marks the end of the world as foretold by Mayan hieroglyphs.
But scholars have ridiculed the idea, and say the date simply marks the end of the old Mayan calendar and the beginning of a new one.
The central American region where the Mayans lived is experiencing a tourism bonanza ahead of the fateful December 21 date.
Tourists are being offered all-inclusive excursions and religious ceremonies in Mayan holy sites across Central America and Mexico.
It is also a chance to celebrate the contributions of the Mayan civilisation to mankind, but indigenous groups have accused governments and businesses of profiting from Hollywood-inspired fiction about their culture.
Source: AFP