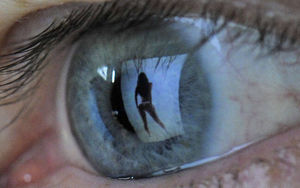 Las Vegas - Watching excessive amounts of online pornography can adversely affect a person's short-term memory and decision-making ability.
In the first study of its kind, German scientists linked the brain's ability to complete a task, reason, and understand concepts with people's viewing of pornographic images. The 28 heterosexual men in the University of Duisburg-Essen study were tasked with viewing a combination of pornographic and non-pornographic pictures while also trying to keep their order straight.
The men - an average age of 26 - viewed the pictures and were asked to touch a "yes" or "no" key to indicate whether the mixed sexual and non-sexual images had been seen four slides before. The study found a significantly greater amount of wrong answers from the men who viewed more of the pornographic images.
The men who saw slideshows of clean images scored an average of 80 percent correctly, while men who were viewing the pornographic images only scored 67 percent correctly.
The researchers believe that the findings could help psychologists and psychiatrists to better understand why Internet-porn addicts miss appointments, neglect relationships and even forget to sleep. Previous research linked the processing of sexual images with the areas of the brain that are responsible for emotion, arousal and attention.
"Sexual arousal interferes with working memory, an important facet of executive functioning," study author Christian Laier, a graduate student studying under psychologist Matthias Brand,
told The Daily Mail
. "Sexual arousal and its impacts on cognitive processes might explain parts of these negative effects."
Previous research
found that watching pornography can actually cause some parts of the brain to shut down in order to redirect blood and cognition toward the parts of the brain responsible for sexual arousal.
The findings were published in the November edition of the
Journal of Sex Research
, and the researchers said they are now looking to conduct more tests with subjects other than heterosexual young males.
"The study is a first step," writes Laier. "Our results need to be tested with respect to gender and sexual orientation to verify."